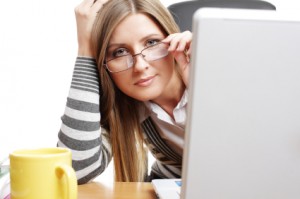 Professional operators answer your telephone whenever you need us! Regardless of the hour, a live operator services and dispatches your call per your instructions. Using
"intelligent software" we can customize your account to suit your needs. We work with you to develop a script so the virtual secretary has the information available as they answer the call.
Need outbound calling? Our virtual secretary can make outbound calls for you as well.
The advantage of reaching a real person instead of a voice message really becomes important when a potential customer has an emergency. The psychological advantage of actually speaking to a representative far outweighs the convenience of leaving a message and waiting for a call back. It's that human interaction that gives assurance that makes a big difference to a customer.