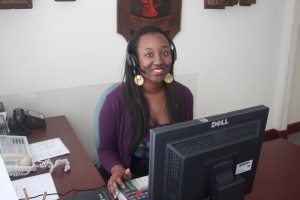 For the last 50 years Ansercomm has provided a team of live virtual receptionists for businesses across the U.S. Our service helps businesses convey a more professional image by providing a real person answering your phones instead of the dreaded automated system or voicemail service.
Our cheerful staff of virtual receptionists are trained to be an extension of your team and will handle incoming calls in the manner you wish. We can evaluate the importance of every call, and if the call is urgent, we can contact the appropriate member of your staff, day or night, to handle the emergency. Or if you prefer we can take a message for you and forward the message to you via cell phone, e-mail, FAX, or PDA.
Benefits of Our Live Virtual Receptionist Service
24/7 live reception coverage from our U.S locations
Multilingual in over 200 languages
Call screening and transfer based on your criteria
We understand the importance of live communication and the effect that has on your clients. That is why our live virtual receptionist can also schedule your appointments, make outbound calls, answer customer service questions, process orders and handle a wide range of administrative tasks for you. Contact Us today to find out how we can help.